Treat yourself to a one-of-a-kind eyewear experience with frames from Fashion Optical.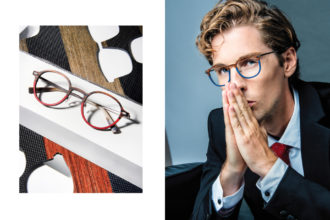 Getting glasses can be a chore: head to a chain store; order a pair online without trying them on; wait weeks for lenses to be made. It's no wonder some people go years without buying a new pair. But at Fashion Optical, selecting fabulous frames is as personalized and enjoyable as shopping for a luxury handbag or collectible timepiece.
Each frame at this state-of-the-art boutique on Oak Lawn has been curated by owner and designer Morgan Gianni, whose namesake eyewear line, m.GIANNI, can be found in store as well as on national celebrities. Fashion Optical's friendly, expert staff is keen to present clients with ideal options to suit individual facial shape, style, and budget.
Fashion Optical has a stellar reputation for its vast selection of optical frames and sunglasses from top design houses – Gucci, Céline, Tom Ford, Lanvin and more – but few realize it also stocks less expensive options of high quality and design. Everyone is welcome, and many budgets are accommodated.
Fashion Optical is an award-winning one-stop shop that crafts lenses in house and can turn them around in 24 hours. Book an eye exam with an in-house optometrist, select your frames with skillful assistance, and you'll be rocking your new glasses in no time.
Pop in anytime for a custom styling session for frames and sunglasses to update and recharge your look for 2019. On Saturdays, this conveniently located shop on Oak Lawn at Lemmon serves complimentary bubbly while you shop.
Visit the store at 3430 Oak Lawn Avenue and learn more
Article from Dmagazine.com | by D Partner Studio | April 24, 2019 – full article here